Founded by fitness expert Rob Lander, Fisikal is one of the most respected health and fitness technology companies in the industry.
Rob started as a personal trainer 25 years ago working with celebrities and high-end clients in London and specialising in training motor racing drivers. After maxing out at 50 sessions a week, with little time to focus on his diary and the financial side of his business, Rob believed that technology would be able to leverage his time more efficiently. Rob wanted to be able to automate his diary, remind clients of appointments, keep a record of all sessions and finances and support his many clients with programs and behavioural change reminders.The idea was built and Fisikal (fiscal – iCal) was born.

In 2011 Fisikal was launched.

‍The team grew and soon started selling the system into Health Clubs in the UK. In the last 7 years clients all over the world from Health Clubs, Studios, Personal Trainers, Fitness Education Companies and Fitness Product Manufacturers have asked for more features and the software now has over 50 separate modules.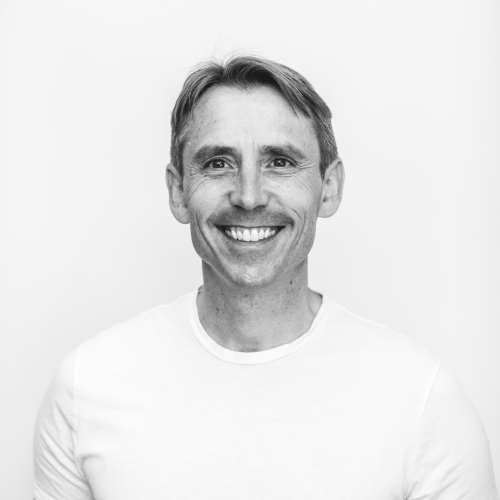 ROB LANDER

CEO

Rob has over 20 years experience in the Health and Fitness industry, as a former personal trainer who built a successful business of 50 sessions per week. Rob has also spent many years as an international presenter lecturing on "Technology in the fitness industry".
Rob has over 20 years experience in the Health and Fitness industry, as a former personal trainer who built a successful business of 50 sessions per week. Rob has also spent many years as an international presenter lecturing on "Technology in the fitness industry".
Emma Excell

COO

Emma heads up the operations team. Emma has over 4 years experience in investment banking and over 14 years international property development. Emma has a degree in economics, provides business analysis, digital marketing strategies and project management skills.
Emma is charge of everyone at Fisikal and we like it that way. Emma keeps us all in check and has great vision for the products and how they are executed.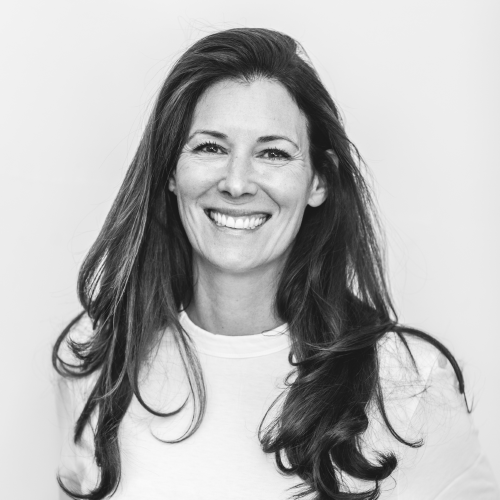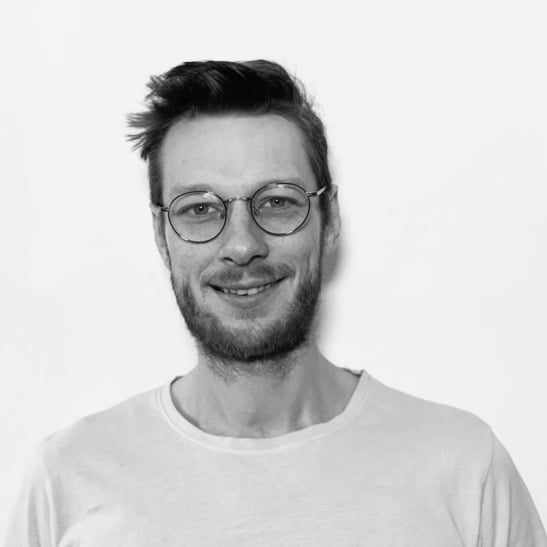 DOMINIC STALKER

CFO

Dominic graduated from Imperial College London with a Masters Degree in Civil Engineering and gained Chartered Institute for Securities and Investments (CISI) certification in Corporate Finances, he completed internships, with Morgan Stanley and Old Mutual Global Investors. He then went on to join the executive team at Oxygen Free-jumping where he was responsible for the development and implementation of all financial procedures and was instrumental in raising of over £30 million in multiple funding rounds.
Dom then pursued other interests within the fitness industry before re-joining the Oxygen Free-jumping Executive team as Finance Director, he was responsible for implementing and managing all accounting procedures and securing a further £1 million in interim funding. Since 2020, Stalker has been working on a consultancy basis for a number of leading companies within the fitness industry.
Alex

CHIEF PRODUCT OWNER

Alex has a degree in Information Technology from his home town of Auckland, New Zealand which has contributed to a wonderfully diverse career and work in over 20 countries. Alex has been working with software teams and developing for mobile devices since 1994 (anyone remember the Apple Newton?).
Alex joins Fisikal after 12 years of working in the fitness industry with Fitness First; making the switching from being a customer of Fisikal to working directly with the development team to help improve the flow of information with customers and to maintain the high quality that Fisikal software is known for.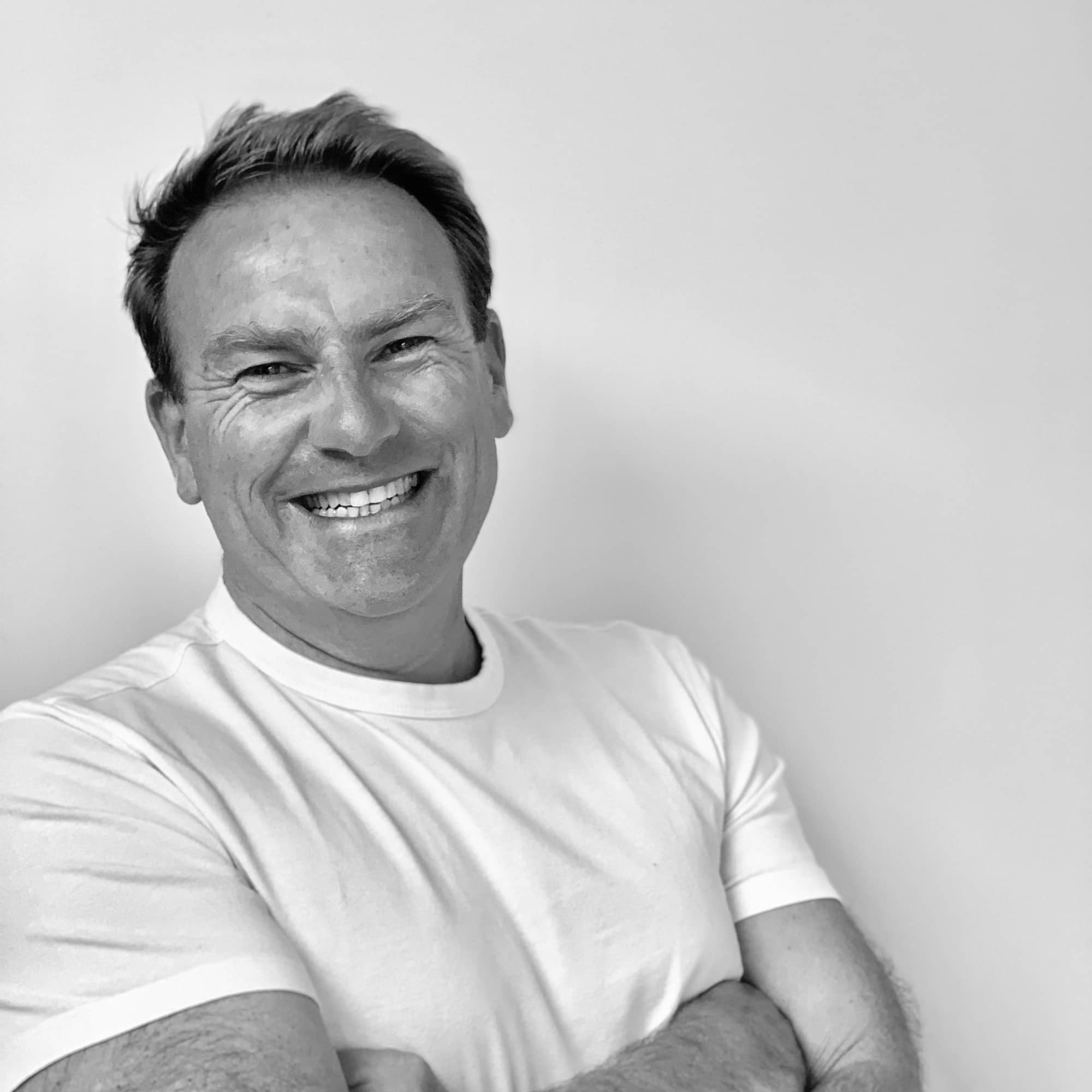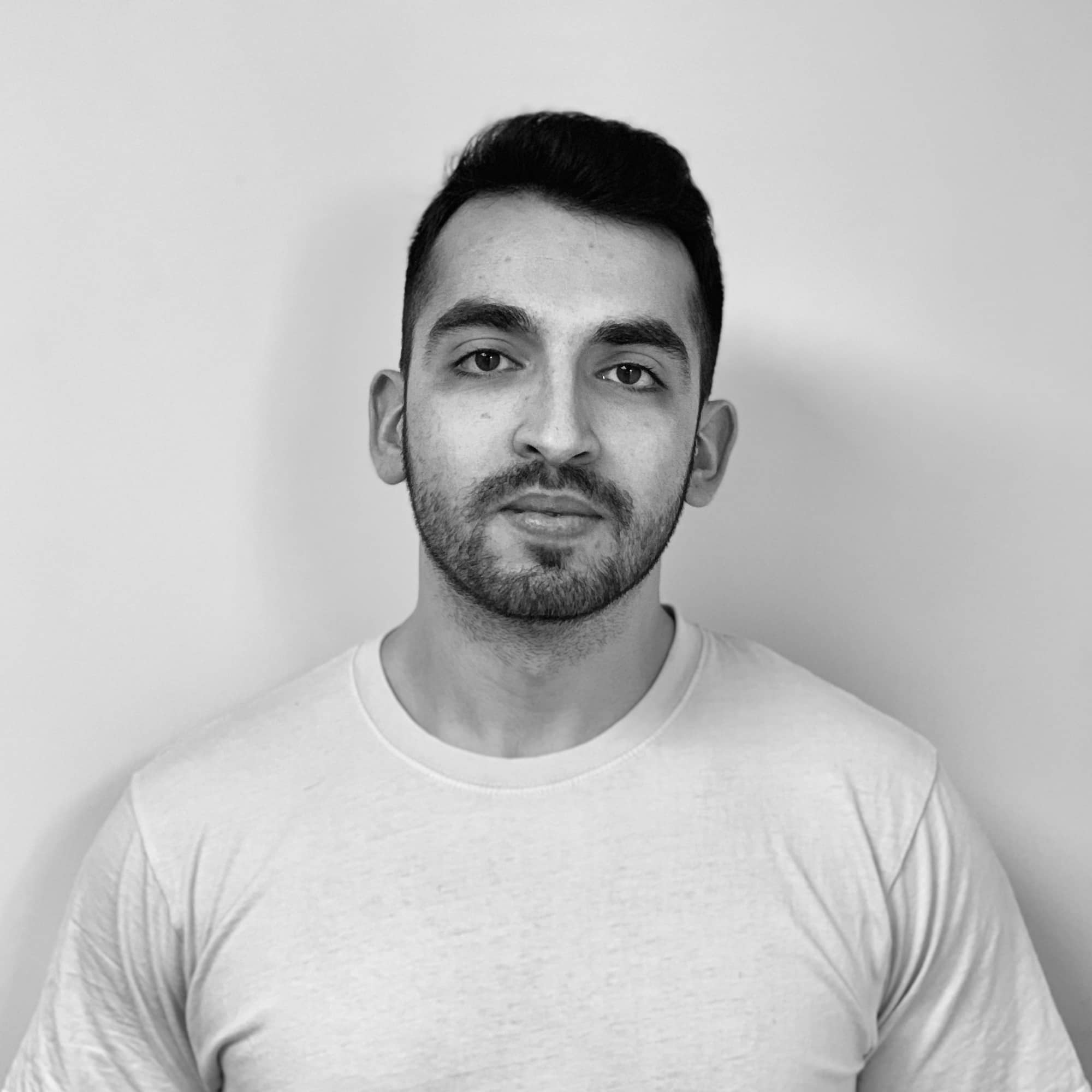 NIRAV

DIGITAL PROJECT MANAGER

Nirav studied Design Engineering at Imperial College London, where he developed skills in digital design, user experience, and combined hardware/software solutions. Having originally joined Fisikal for six months during a university placement scheme, he has returned full time as a member of the Digital Innovations Team
Nirav has worked on a range of user-centered projects, capturing client requirements and using them to develop practical but innovative solutions, and has brought his experience to Fisikal where he works to tailor our software to our users' needs. When a client raises a new feature request that is not achieved within Fisikal's existing ecosystem, Nirav works between the client and the development team to design and scope the enhancements that will realise this functionality.
ROB FENECH

INTEGRATED PORTAL DEVELOPER

Rob is a specialist in HTML5, CSS3, SASS, LESS, PHP, Javascript, JQuery, WordPress, WooCommerce and lots more. Rob works with Fisikal to help create custom integrated user portals that brings the functionality in Fisikal to life in external environments embedded within our customers own website or as part of their own website.
Rob has a strong eye for detail and a very broad experience of working with a diverse range of clients to help them created integrates portals and stand alone websites over the years. Rob is also one of the early innovators of WordPress and generally nice guy!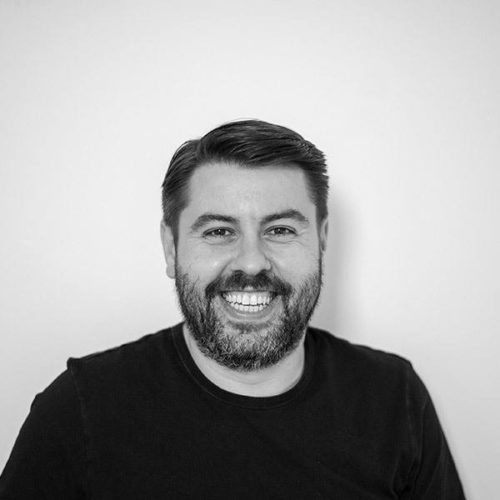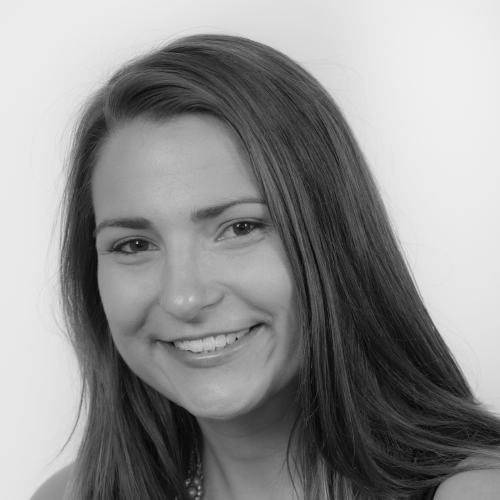 NICKY JOBSON

CONSULTANT

After graduating from Loughborough University with a degree in Sport Science and Management, Nicky was motivated to pursue a role in the fitness industry. Combining this with a passion for communication, Nicky quickly progressed to a Senior Management position in a specialist sport, fitness and wellness PR agency, working with some of the top brands in the business.
Nicky has won CiPR awards for her campaigns for Westway Sport & Fitness and the England Athletics 'Run Together' campaign and with a Google Digital Marketing & Leadership qualification under her belt, Nicky now runs her own successful Communications Consultancy, utilising her industry knowledge and maximizing the network of contacts at her disposal to support her clients.

With experience managing media and influencer events, ambassador activation, product launches, trade and consumer PR strategies, creative campaigns and social media, Nicky has expert knowledge on how to communicate with your audience, expand your reach to drive sales and get your message heard.
KATIE LEWIS

CONSULTANT

Katie has created, implemented and managed communication strategies for many of the biggest brands in fitness. The projects and clients have been, and remain, extremely diverse but all are linked by an ambition to drive more physical activity.
Katie works with a network of freelancers delivering multi-channel, B2B and B2C strategies which raise brand visibility and promote business growth.

Prior to her move into the world of communications, Katie spent 10 years working in operations, managing health clubs, building on the practical knowledge gained from her time at Carnegie College, Leeds Metropolitan University, where she studied for a BA (Hons) degree in Human Movement Studies.

Katie is working with Fisikal to increase commercial brand visibility, encouraging businesses to engage Fisikal in the provision of an online digital business management solution.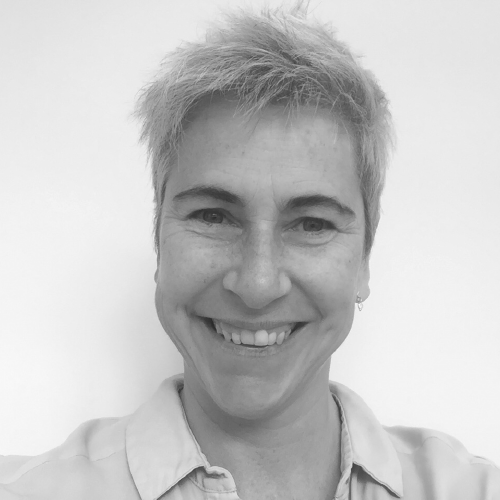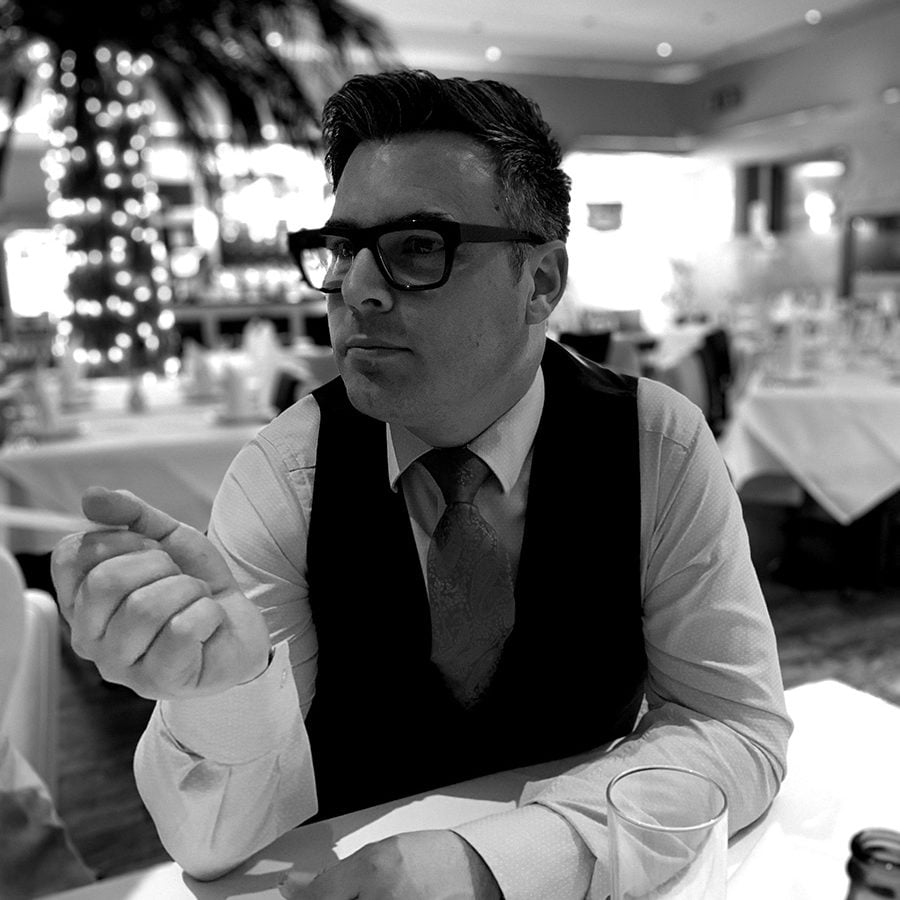 NICK HILLSON

BRAND MANAGEMENT

A Creative Director with over 20 years experience developing product and brand, Nick spent his formative years as Head of Design for a large international leisure supplier, Escape Fitness, helping them build their reputation for innovation, quality and design.
More recently Nick has been working with entrepreneurs and business owners in tech, property, energy renewables, education and leisure, supporting them to realise their brand and product vision. His flexible and creative approach, allied to his sharp design sense contributes not only to design but also to product planning and business strategy.