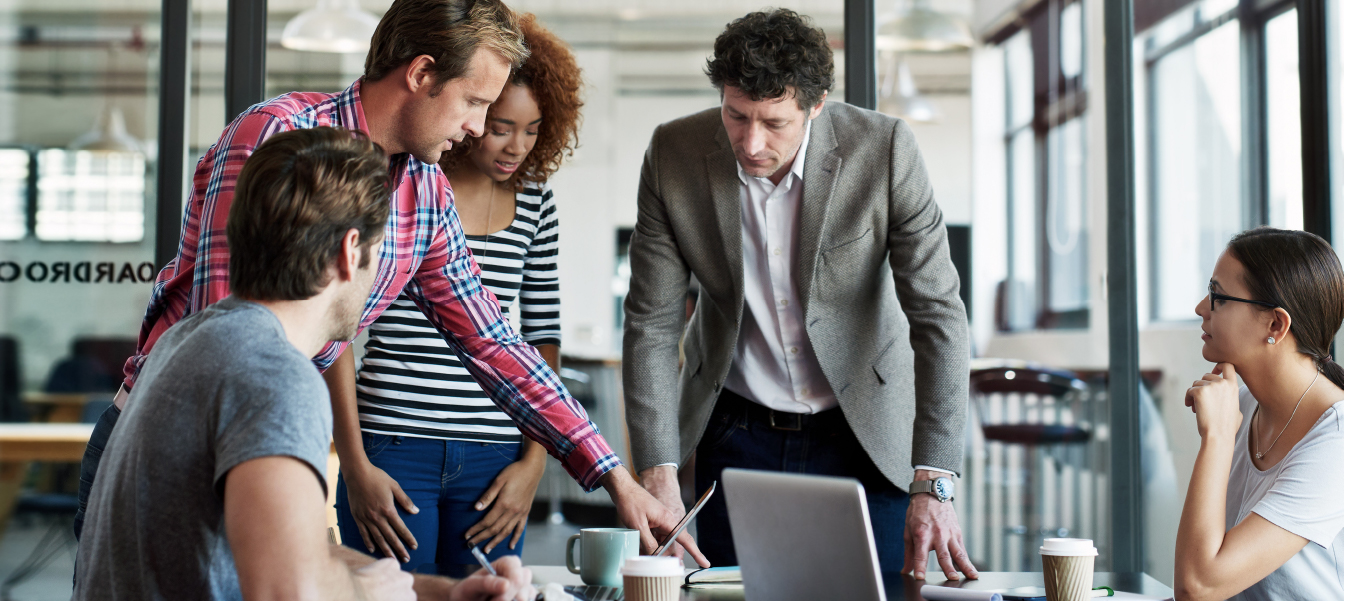 "​​The secret of change is to focus all of your energy not on fighting the old, but on building the new"
Socrates.
‍The world around us is constantly evolving. In order to grow and remain relevant we all need to adjust, be brave and embrace change. This is not always easy but it is necessary to grow and flourish.
Become a part of our digital ecosystem and benefit from all that a multi-platform approach has to offer. We will handhold you through the process, helping you future-proof your business today for a better tomorrow .
CONTENTS
‍How to make the switch (it's probably more simple than you think).
This document will take you through:
Dispelling frequently asked operator fears to change
Outlining the onboarding process simply
Defining the support and account management process
Shouting about the advantages of 'the big switch'
Showcasing a client success story
1. DISPELLING FREQUENTLY ASKED OPERATOR FEARS TO CHANGE
What is your greatest fear? Let's put your mind at rest and tackle some of the questions we are hearing from operators.
‍
"WHY SHOULD I ADMINISTER TWO SYSTEMS INSTEAD OF ONE IN ORDER TO USE THIS FUNCTIONALITY?"
Membership Management Systems (MMS') are specialist platforms that manage memberships and grant access to the club. They have a variety of feature-sets that add value to their core offering - but at the end of the day, their main functionality is focused on billing and access.
As a result, companies running the MMS' earn the main bulk of their revenue from processing your payments and charging licence fees for use of their platform.
MMS' often offer only basic services where additional feature-sets are included. As a result operators can be restricted as to the experience they are able to offer their members. `This is why, being able to add an integrated specialist feature-set platform(s) is important as it delivers functionalities that would otherwise not be available, enhancing efficiences and user experiences. It also enables operators to create bespoke offers that differentiate them in the market. The enriched feature-sets provided by specialist platforms, such as Fisikal far outweigh the administration time required to integrate and manage them.
Once operators have committed to making 'the switch', after an initial period of integration, the two systems work seamlessly together, leaving the operator and members benefiting from the additional usability over the longer term without any additional administration.
‍Example:‍
Operators may already be using a combination of MMS features and manual paper-based processes. One operator was spending the equivalent of 40 hours per week, per club, on paper based PT bookings. The cost of this inefficiency equated to £100,000's per annum, a cost that a digital solution would almost completely remove.
‍
"WILL IT TAKE A LOT OF OPERATIONAL TIME TO SET UP THE NEW SYSTEMS?"
Fisikal has been helping operators make the switch for over a decade so our onboarding is fine tuned to make the whole process as pain-free as possible for the operator and the various people using the solution. And, you are not alone, we will support you every step on the way through a variety of online and in-person support interventions.
Fisikal has defined 4 main steps required to make the change. In most scenarios the switch can be completed in a number of days, rather than months.
There are 4 main areas that we will work with you to set up:
TEAM MEMBERS: we add your admin, reception and trainers onto the system and assign specific permissions to them so you can control what they should see and how they can interact with the software
SERVICES: this is something that you can book, brand and configure centrally. You can also manage how you want users to interact with it and associate it to be delivered in all of your club locations or just specific locations.
PACKAGES: sell to your customers and include all the relevant entitlements so that you create memberships and pay-as-you-go options, pricing them dynamically for your audience.
SETTINGS & NOTIFICATIONS: Fisikal will guide you through configuring system-wide settings to help you create a personalised user experience. We also recommend which of the 200 notifications you are likely to use so you can personalise and brand them to suit you.
As part of the integration, Fisikal will help set up the system alongside you, with full access, and will check all the configurations to make sure they align to how you want the platform to perform.
‍
"HOW CAN I MIGRATE DATA INTO THE NEW SYSTEM WITHOUT DOING IT ALL MANUALLY?"
As part of the configuration phase of the project, Fisikal will support the operator in working out a plan to populate data into the system and how best to do this.
First and foremost, this should only take a number of days. MMS member data will automatically sync into the platform, so you won't have to worry about adding all of the member records into the system. The components that will need to be entered into the system will include:
Services - details of what people can book
Products - details of things people can purchase
Staff profiles - for any user role that should log into the platform
Bookings - timetables and any PT related bookings
PT balances - details of how many remaining credits left a client has left
Let's go through each of these individually to show you how best these can be administered…
SERVICES: the main bulk of this task will be related to group exercise classes, the branding of these and how you want members to interact with them. There are often only a few PT bookable services for most operators - so it's best that most of this work is added manually. We have a "bulk edit" function in Fisikal so we can make quick changes to apply settings and permissions to selected services or categories of services. Our project managers have a well-oiled process to help assist the operator to make these changes.
PRODUCTS: this section is best processed manually by the operator and the assisting Fisikal project manager. Once the information is available, this is a simple upload of data exercise. You will see that many product options have many similar attributes, so you can use our "clone" function to help speed up the process of this task. This is particularly useful for creating PT products such as 1, 5 and 10 product packs.
STAFF PROFILES: this section can be automated, provided that you have all the correct information about staff members, bios, qualifications and the clubs to which they are associated, ready to transfer. Once PT profiles are added onto the system, you can use the Service "bulk edit" functionality to quickly associate them to bookable services. We have reports and access to validate that information has been correctly added through the API, so we can spot any errors in the data, without having to check them all manually.
‍BOOKINGS: this function can be split into class bookings and PT bookings, both processes can be automated. The Fisikal project manager will help operators prepare the information for import and then run the scripts to make it all visible
PT BALANCES: this part of the process can also be automated once the Fisikal project manager has this information. This component should also consider future bookings, last package purchased, expiration date of the last package and the balance of their account on a specific go-live date.
Don't worry, this is something we have done thousands of times, so we can help you prepare the data.
‍
"HOW CAN I MINIMISE THE IMPACT OF A MOVE WITH MY OPERATIONS TEAM?"‍
Any system change takes time and resources but breaking down the process into manageable steps, having a clear project outcome and working to an implementation timeline all help to ensure the process is as painless as possible, both for the operator and the members.
Fisikal works with the operator to align their outcomes to their operational considerations and business priorities. We have options where you can either have us assign a project manager to oversee the implementation or we can assign a dedicated project manager that is hands-on as if they were an employee or your own. This support can be delivered in-person or online, subject to how you want this service to be delivered. Fisikal will also guide operator marketing teams on how and when to send out internal and external communications to their audiences. This should align with project timelines and may be adjusted based on how the project is tracking against the timeline. We have lots of great examples of how other enterprise customers have created campaigns and trained their teams to create great product launches.
‍
"HOW CAN I ENCOURAGE USE OF THE NEW SOLUTIONS WITH MY SELF-EMPLOYED PTS?"
If an operator has an estate where their trainers are self-employed, they probably won't have much data on their trainer's engagement with their members or any control over the service level provided. Therefore, it is advised that all PTs - employer and/or self-employed - adopt the new integration.
Having a centrally managed PT solution, specifically for self-employed PT models, is essential for operators who want to control their member experience at every step of their journey and gain real time performance visibility over this side of the business. Showcasing the benefits for self-employed trainers is key.
Payments can be made directly via the app at the time of booking removing any awkward cost conversations between trainer and client. Some trainers like to offer discount rates for specific clients, so let's allow trainers to apply custom pricing to their products for specific customers. Operators can create new product offerings that allow them to generate a new revenue stream and also help their self-employed trainers attract new clients.
Showing trainers how they can make more money, save money and save time will help them grow their business and encourage their longer term commitment to you. The Fisikal platform was initially designed to help self-employed PT's streamline their business management, and this is still true today.
‍
"HOW CAN I MAXIMISE ADOPTION OF THE NEW SOLUTIONS BY MY ADMINISTRATION TEAMS?"
People can be resistant to change, even when they know it is necessary to improve and grow. The best way to ensure implementation is delivered successfully is to ensure all parties buy into "why" you are committed to making the change. This could be as simple as… the new solution closes a gap with the competition, adds value to your offering, customers requested change, creates new revenue streams and/or helps you save money…
Whatever the reason for the change, the only way to ensure it is delivered effectively is to make sure that everyone knows how to deliver the new process. A Standard Operating Procedure (SOP) is a great way to do this, this is something Fisikal and the operator administrator team will co-create. Without a plan and how to deliver it, operators will struggle to maximise adoption of the new solutions.
"HOW CAN WE MIGRATE PT SESSIONS INTO THE SYSTEM?"

Fisikal has been performing migration of PT data for over a decade. We've got this. First and foremost, we need to pick a date on which you want to go live with PT bookings on the platform. We work backwards from this to allow enough time for each process stage and communications to remain succinct. Fisikal can easily assign packages to clients and adjust their credit balances through the API, meaning this does not need to be an operator-led manual process.

In-app PT bookings is such a game changer for operators to create a streamlined, on-brand customer experience and gives members flexibility to try products or buy them directly in the app. This works for both employed, self-employed and hybrid personal training models.
"CAN WE SHOWCASE INFORMATION ABOUT OUR TRAINERS, PRODUCTS & TIMETABLE ON OUR WEBSITE?"
Information managed directly in the Fisikal platform can be accessed through the API, enabling operators to extract and present information however they would like. For operators that want to show their class timetable or trainer profiles online, all of this information can be displayed in real-time on their website, on in-club screens or on connected aggregator platforms. Fisikal has a wealth of experience building custom portals which can be embedded into an operator's website, advising what would be best to display for best engagement and in some cases, to even build brand new websites.
"HOW CAN WE SEE FINANCES IN ONE PLACE ACROSS MULTIPLE SYSTEMS?"
The Fisikal platform captures all transactional information, so if any sale is processed directly within our infrastructure, we will record all of the details of it. We have a variety of key reports that operators can use to view transactions and how users are interacting with the platform. Financial dash-boarding using tools such as PowerBI is something many operators are already familiar with. These tools make it easy for operators to visualise key business data and overlay their KPI's so they can see if their business is on track or if they need to take action. The beauty of these solutions is that they can centralise data from multiple sources. This enables operators to combine MMS and Fisikal transactional data in a single view.
2. OUTLINING THE ON-BOARDING PROCESS SIMPLY
What is the process to set up the system? We have a 6-stage process to make The Switch. Each stage has specific outcomes and checks in place to ensure a smooth transition.
The onboarding process is shown in the infographic below:
‍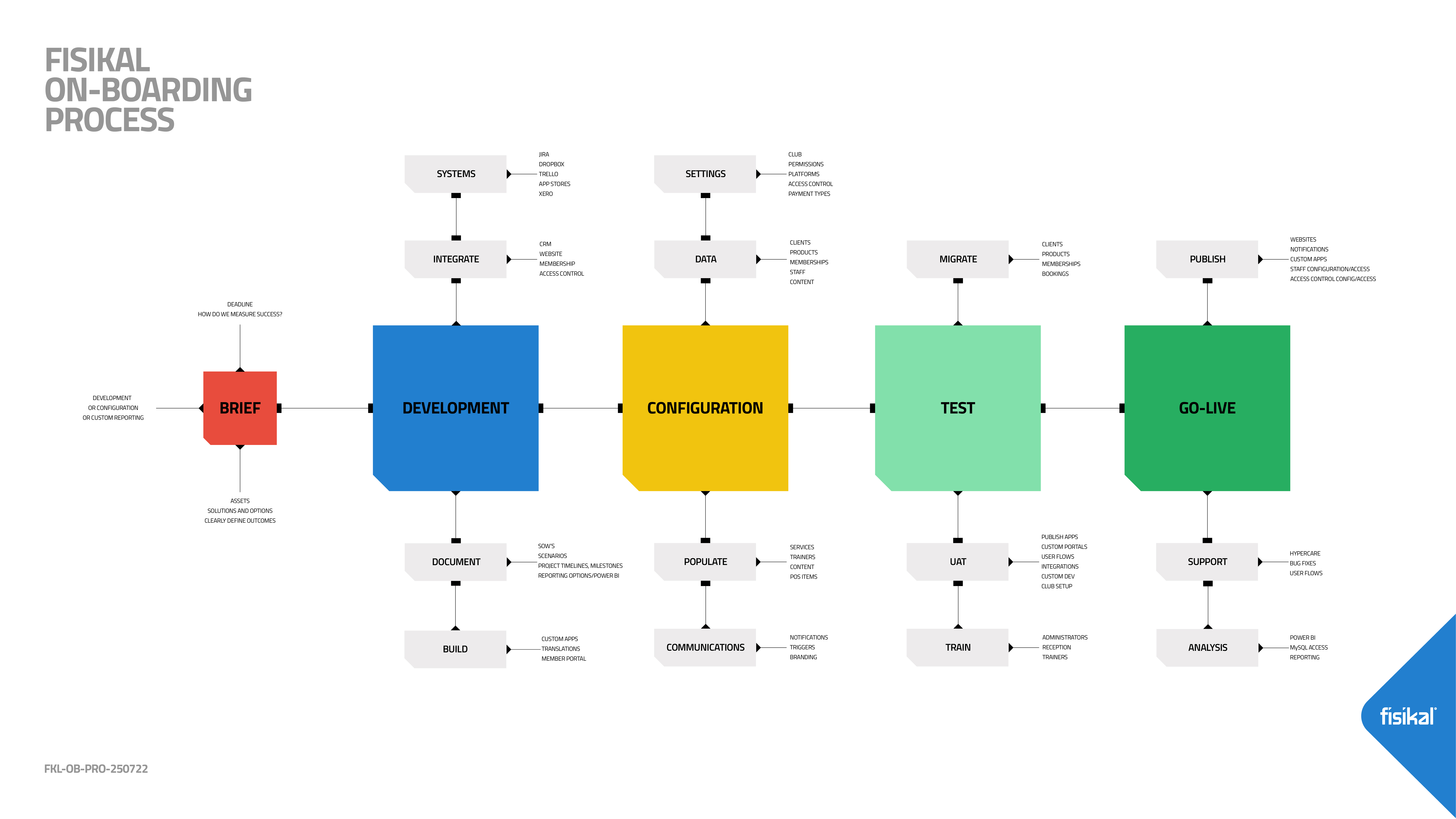 ‍
‍01: BRIEF
‍SCOPE: we first review the scope of the project. For example, are we adding Personal Training and Group Exercise features? Is there likely to be further development required? Is this a standard implementation or do we need to include specialised custom reporting or configuration?
‍OUTCOME: we will always ensure we have clearly defined outcomes with measurable KPIs in place to assess client satisfaction.
‍
02: DEVELOPMENT
‍SYSTEMS: here we set up how we can share documentation with you and track progress of the project. We usually use Dropbox / Google Drive, Slack, Teams and Trello type solutions depending on the particular project and client preferences
‍INTEGRATE: the MMS integration already exists, through our integration with EGYM, however you may want to extract timetables, product offerings and other items like trainer profiles and display them on your website.
So, we may need to help you integrate this within your website. You may also want to connect the platform to your existing CRM, so you can manage custom automations to give your customers a more personalised interactive experience.
‍
03: DOCUMENTATION‍
If you want to make custom changes to the system, this can be done via our development services team. Here, we write a statement of work (SOWs) for any new development that you require that is different from the out-of-the-box solution.
These SOWs are then signed-off by both the operator and Fisikal so both parties know exactly what is required. Timelines and development milestones are agreed and any reporting of these included.
‍BUILDS: Fisikal and EGYM will configure a new build of your member app to include the specific features you want to use and any new languages being applied. If Fisikal has created any custom functionality, these will be developed and deployed through our test environments for review and configuration.
‍TIMELINE: documentation is updated to include details of specific timelines related to the different phases of the implementation of the project.
‍
04: CONFIGURATION
‍SETTINGS: this part of the system controls how users interact with the platform and contains all the granular system wide settings. You may need multiple team members to complete this area of configuration as it requires information from operators, administration and finance teams of the business. Never fear though, once all the information is at hand, this can be configured in a number of minutes or a few hours at most.
‍DATA: connecting member data from your MMS is managed by EGYM and Fisikal directly, so there is nothing for you to do here. All you may need to do is to answer some questions on which membership types and statuses should the system access.
‍POPULATE: we ensure the system has all your services, staff profiles, products and your booking scheduled and configured correctly. This should only take a few days to configure and populate, depending on how many clubs you are rolling this out through and also if you are using our GX, PT solutions or both. The good news is that we have a variety of ways to automate the process of uploading this into the system - so please don't worry that you will have to do all of this manually!
‍COMMUNICATION: There are over 200 customisable notifications, not all of these are used by every customer - Fisikal can help operators identify which communications they are likely to use and will train your team how these can be quickly personalised and branded.
If operators are using third-party CRM platforms for custom automations, Fisikal can create and connect custom Zaps to enable triggers in Fisikal resulting in an automation being delivered from the operator's CRM.
‍
05: TEST‍
MIGRATE: at this stage of the project, we test to make sure the data managed in the "configuration" phase of the project for clients, products and bookings is working the way that you need it to. This is performed by both Fisikal and the operator's teams.
‍UAT: if any new features have been developed as part of the project, this will move from our staging environment to our UAT (user acceptance testing) sites - so we can test the new innovations and confirm they are ready. Apps are sent to the App Stores for approval and all user flows and integrations are tested.
‍TRAIN: Fisikal runs a series of training workshops either in person or digitally to make sure that administrators, reception teams and trainers know the outcome of the project and how to operate the platform. This stage could also include assisting the operator to create a "standard operating procedure" (SOP) document for their specific use.
‍
‍06: GO-LIVE
‍PUBLISH: we release the app so that customers can download it, notifications are turned on and users start to interact with the platform. If required, this can be done in multiple phases of release.
‍SUPPORT: now everything is live, operators will need support for operational questions they encounter as they use the system. We set up a "hypercare" channel so that operators can communicate with Fisikal directly. We then work with operators to ensure questions are answered or issues are fixed as quickly as possible.
For non-urgent issues, operators can send an email through to our support teams to help as well.
ANALYSIS: we constantly analyse the performance of the system to make sure it is operating optimally. Fisikal will host weekly or bi-weekly calls where we will discuss technical, operational and any other issues that either Fisikal or the operator need to be discussed and resolved for the project.
3. DEFINING THE SUPPORT AND ACCOUNT MANAGEMENT PROCESS.
What support will you provide after the integration goes live? As part of the initial implementation to meet your project objectives, the Fisikal project management team will help you seamlessly onboard onto the platform.
After 'go-live', you will have support pathways which are shown on the infographic below: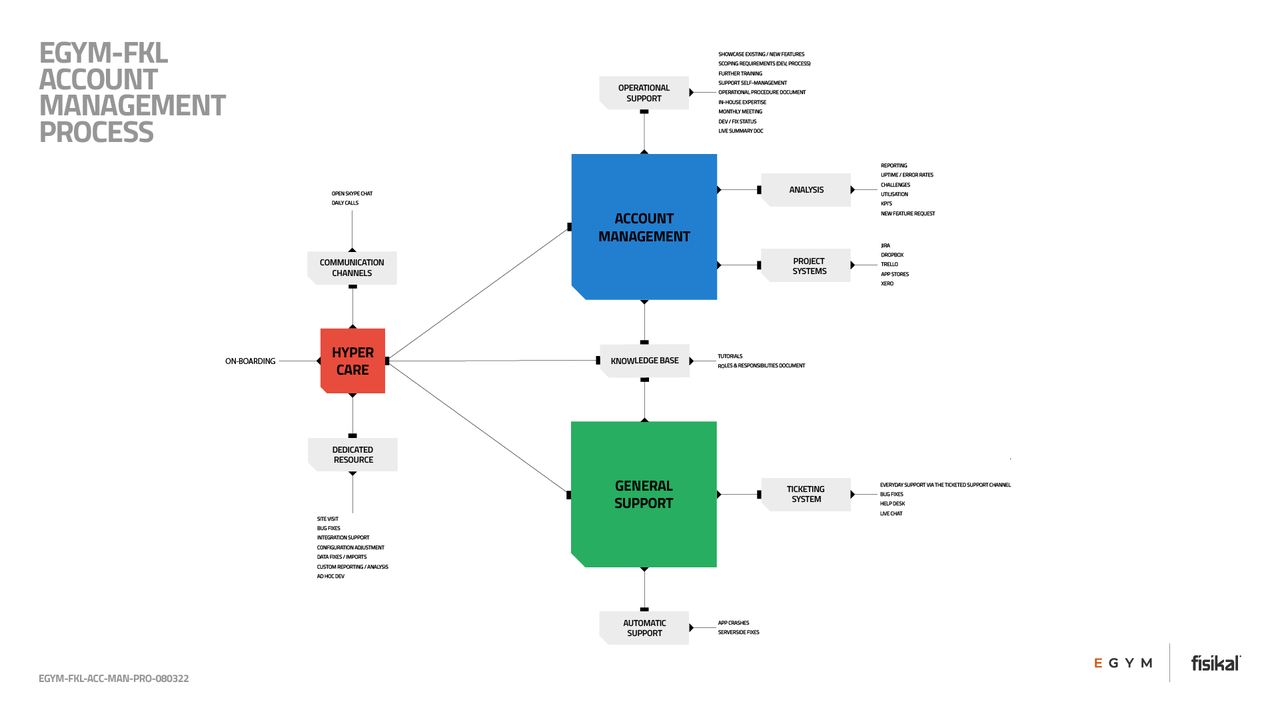 HYPERCARE
As a new operator goes live with Fisikal, they enter a period of 'Hypercare'. This phase usually lasts 2-3 months. Here we set up an open communication channel so operators have direct access to their account manager as a dedicated resource. Support resources will be on hand to make any configurations, data adjustments, integration support, custom reports, analysis or any new ad-hoc development requirements.
KNOWLEDGE BASE
During this time, the 'hypercare' team will make sure operators know how to use the knowledge base and will update any tutorials to assist the operator for any specific issues that have not yet been documented. The knowledge base houses a library of tutorials and videos to help operators learn how to use the system and self-resolve issues themselves.
ACCOUNT MANAGEMENT
After the 'Hyper-care' period has ended, operators will move into the account management workflow. Operators will be assigned a Fisikal account manager, who is their main point of contact for any operational support or usage analysis to make sure operators can track KPI's and utilisation. Account managers will arrange a call-schedule with the operator, where they will discuss any operational challenges, share updates on bug fixes, discuss new features and how the operator can use them and capture any new development requirements if needed. Information discussed on the call will be documented and progress will be tracked on agreed project systems.
GENERAL SUPPORT
After a period of time, operators will naturally settle into using the system without requiring day to day support. At this point, they will move into our general support channel. Here ,operators log support questions via support@fisikal.com and these are processed through our ticketing system managed through Hubspot. Tickets for technical issues or questions are logged and replied to within SLA given timeframes. Operators can also ask questions on the integrated live-chat feature as well. Support and technical teams are always proactively monitoring the system for any performance and technical issues, so if we did spot something we will communicate with operators to inform them through the investigation and resolution process.
4. SHOUTING ABOUT THE ADVANTAGES OF "THE BIG SWITCH"
Advantages of the big switch!
Full operational visibility
Saves hundreds of hours in admin time that can be redeployed
Creates operational efficiencies at all levels of the business
Enhances the member experience
Future proofs your business by giving you the competitive edge
OK - now, it's time to commit to making The Switch.
‍
5. SHOWCASING A CLIENT SUCCESS STORY
Fitness First UK - Integration case study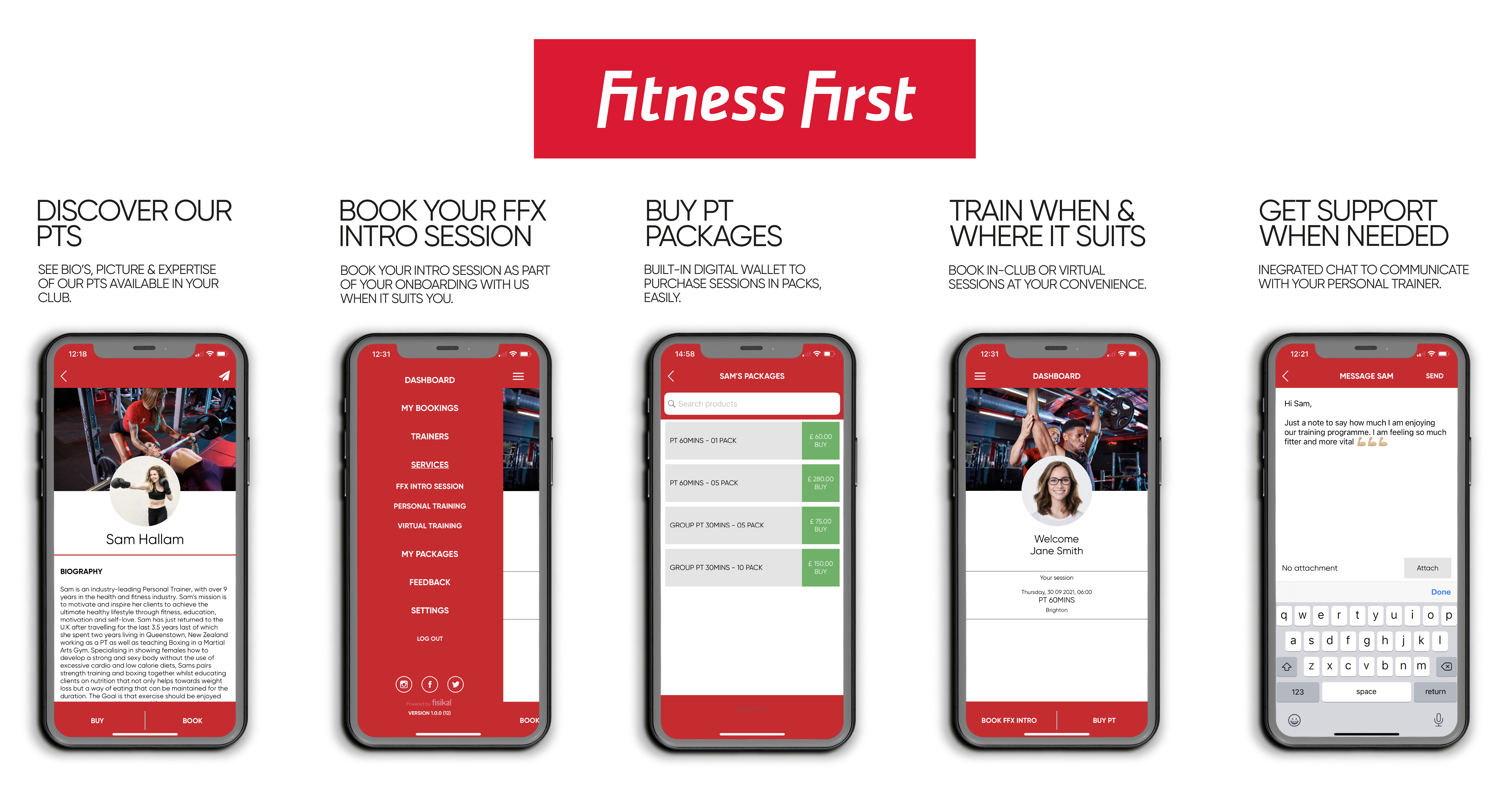 "I am pleased to say, the integration of Fisikal functionality into our digital ecosystem was as pain-free as any switch could possibly be, thanks to the high level of support provided by Fisikal throughout."
Keith Shaw, Head ofPersonal Training at Fitness First UK
In a move to better connect members to personal trainers and vice versa, Fitness First UK integrated Fisikal personal trainer booking functionality into their digital ecosystem. Here, Keith Shaw, Head of Personal Training at Fitness First UK, talks about how the experience played out for members, personal trainers, and the business.
I am pleased to say, the integration of Fisikal functionality was as pain-free as any switch could possibly be, thanks to the high level of support provide by Fisikal throughout.
Our ambition is to engage 20 per cent of our membership in personal training. The digitalisation of personal training bookings, available through our app, is central to the achievement of this ambition and its worth is already being evidenced.
Recently, through the app, we messaged members who have never booked a personal training session and offered them a complimentary, 30-minute personal training consultation with a personal trainer they selected via the profiles available on the app. Over the course of 14 days, more than 1,600 members activated their complimentary session. Being able to facilitate this kind of activity at the push of a few buttons will be instrumental in the growth of our personal training engagement moving forwards.
So, what are the big wins? Firstly – as a business, the digitalisation of the booking system enables us to better understand and influence our members' connection with our network of personal trainers. This empowers us to make operational and commercial decisions that drive our business forwards. Secondly, it helps our personal trainers build a client base through better communication and promotion of their services direct to members. This incentivises trainers to continue their relationship with Fitness First. Thirdly, it enhances the experience for our members and keep them training with us.
The switch to a centralised, digital personal training system accessible via our app, took about three months. Most of the backend integration was managed by our in-house technical team, supported by Fisikal. We collected the information of over 400 Personal Trainers, including bios, photos, prices, schedules, and bank details in preparation for a bulk upload managed by Fisikal. We're now fully self-sufficient to manage our personal trainers on the platform and use Fisikal functionality to offer our new members x2 or x5 introduction sessions packs.
Fisikal supported us through the entire process. Most of the technical integration was completed via a mix of remote and on-site works by Fisikal in liaison with our in-house technical team. When it came to the upload of information, setting filters and permissions to make the system work in the way we needed it to, and building reports and dashboards to understand the performance, Fisikal provided support via a mix of online 'how to videos' and visual PDFs to direct online and telephone support from their team of technical experts.
The process took place whilst the teams and I went about our daily business. Everybody understood the value of 'the switch'. I am pleased to say that, with the support of Fisikal at every stage of the process, the integration was as smooth and issue-free as it could be.
The level of support we receive was, and continues to be, extraordinary. Queries are always answered quickly and effectively. We always feel like help is on hand. This reassurance has made the entire process feel a lot less of an undertaking and has also meant that we will not shy away from upgrades and system improvements managed by Fisikal in the future."