DIR CASE STUDY PART 2
In 2018, DiR began a journey with Fisikal that would consolidate and enhance the digital ecosystem across its entire owned and franchises Fitness Club enterprise. Five years on, we caught up with Jordi Forns, Co-Director, DiR Fitness Clubs to reflect on the journey and to talk about the positive impact digitalisation is having on the member experience, operations and business performance.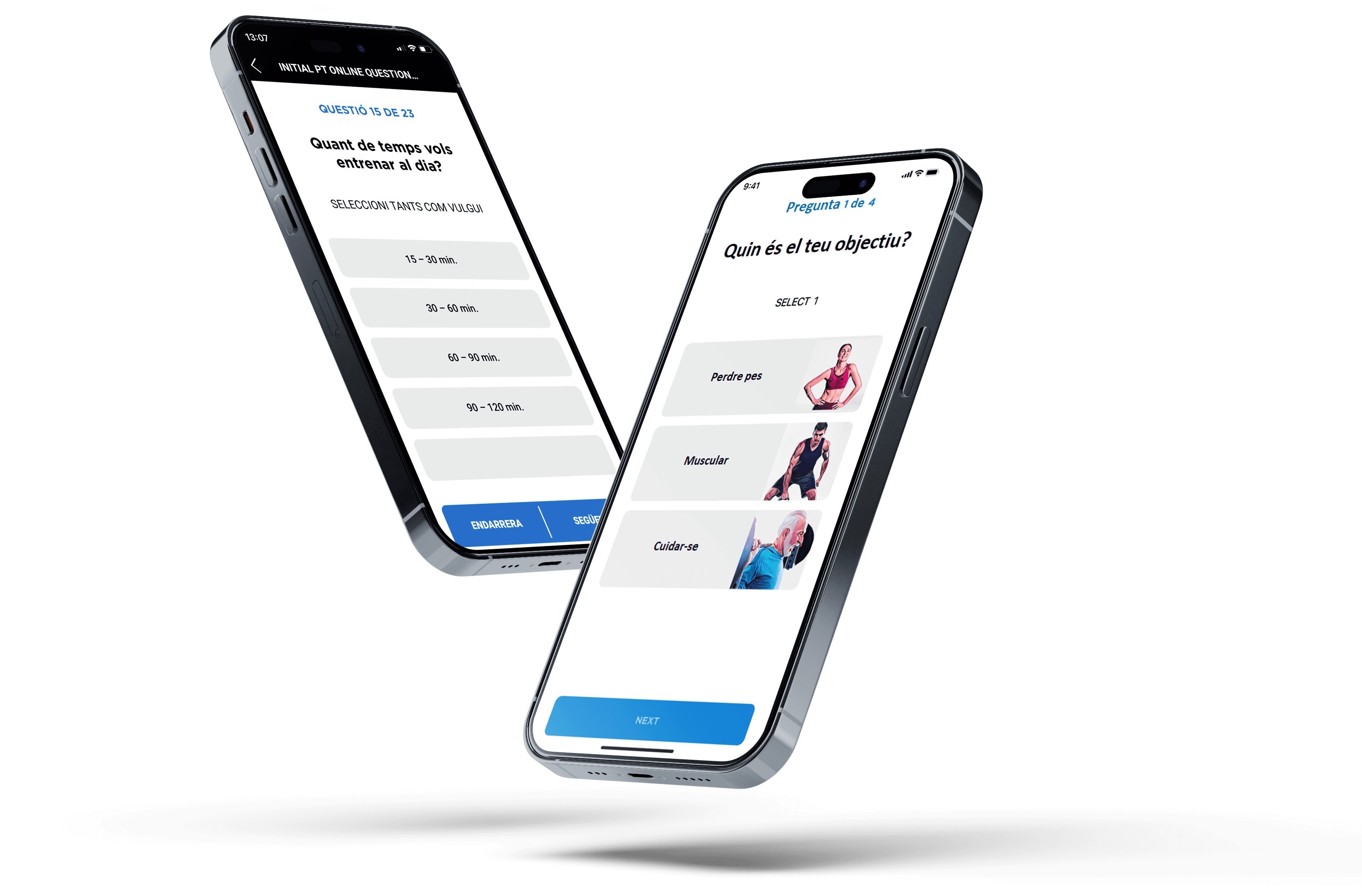 Last time we spoke, it was late 2019 and you had just completed phase one of your digital strategy, moving bookings online. Can you just recap how that is working for you?
Our initial priority was to work with Fisikal to iron out 40 years of technological nuances that littered our system, and create a single, fully interoperable solution that was simple to use for both members and our team. We focused initially on developing a seamless booking system not just for personal training but also for our physiotherapy and nutrition services.
The process has transformed our business. We now have full, real-time visibility of all bookings, across all our clubs, 24 hours a day. This could never have been achieved using our old paper-based system. We now have an 'always available' view of the business, empowering us to react quickly to trends and consumer behaviours that drive better service and business performance across our entire Fitness Club portfolio.
Performance can be reviewed in a variety of ways. In addition to viewing total performance across the enterprise we can drill down to look at the performance of individual components. It might be that we want to compare the performance of trainers or understand how a club or cluster of clubs is performing against others. We can also compare service types, for example how our personal training is performing compared to our physiotherapy services. This level of insight helps us model a much more efficient and effective service that optimises efficiencies and appeals directly to the behaviours and preferences of our members.
The new online booking system is also a hit with our members and trainers. Members are enjoying the convenience of being able to self-manage their bookings from their mobile device, without having to vist reception or make a phone call. Trainers are spending less time scheduling sessions, thanks to the online, real-time calendar whilst also experiencing less drop-outs due to the upfront payment policy and automated late cancellation fees.
Great. So that was phase one. What's happening next?
We are building on the digital foundations Fisikal laid at the start of the journey. The beauty and the genius of the new ecosystem is the fact it has been designed to grow with the needs of our business. As we add new functionality, it becomes a seamless extension of the overall offer, rather than an awkward add-on. Working with Fisikal, we have designed a future proof ecosystem that will enable us to incorporate new technologies as they emerge ensuring we continue to meet the ever-evolving needs of our members. Phase Two functionality goes live this month [May 2023].
What new functionality will Phase Two deliver?
As part of Phase Two we have completely overhauled the look of the MyDiR App to improve navigation and visibility of all digital service offers. This makes it super simple for members to find, search and access content then go on to buy services, driving engagement and revenue.
For example, we have developed the workout overview page to provide more effective workout descriptions and details of specific equipment needed to support the programmes, whilst improving the payment flow. Payments can now be completed as a seamless part of the booking flow, rather than members being directed to a disconnected page to complete their order. This breaks down barriers to purchase by simplifying and speeding up the whole process.
We have also introduced a 'Workout Preview' feature. This provides digital coaching tips and exercise demonstrations to help ensure members optimise each movement safely. Completed exercises and workouts can now also be logged to provide members with a complete record of their training activity.
In terms of completely new functionality, this has been focused around enhancing the members' in-app purchasing experience. For example, when a member chooses to purchase our Premium Programming subscription, they are prompted to complete an in-app assessment which matches content type to needs and preferences. Once the subscription has been activated, the app pushes personalised daily and weekly workout content direct to the member, helping to drive regular engagement and encourage continuity of service investment.
In addition, each week, members are prompted to complete an assessment that records a number of body metrics to help members record progress. Performance improvements are displayed via 3 or 6-month periods to provide a visual snapshot of how training efforts are impacting health and wellbeing markers.
Members can also book specific equipment in a class setting via the integrated room mapping technology. People feel most comfortable returning to a specific location within a room. Through this technology, we empower members to pre-book the exact piece of equipment – e.g., a stationary bike in a group cycling class or a workout station in Bootcamp or Jambox - which means on entry to the class they know exactly where they will be placed and on which piece of equipment. This helps to make them feel more comfortable in the environment.
What specific benefits will the new functionality deliver to members, to trainers and to your business?
From a member perspective it will simplify and streamline access to information and booking processes, enabling them to self-manage their personalised training experience. Bookings can be made from any connected device, any time of day. Booking availability appears in real time so members are kept up to date with booking status and are notified if they are upgraded from a waiting list to a class place. This helps ensure classes are always optimised, with late cancellations being immediately replaced. We are also able to easily and quickly send automated or bespoke messages direct to members, helping to ensure even last-minute changes to programming and schedules are communicated. This was just not possible before.
Our teams also benefit from the new functionality. Receptionists spend less time managing telephone and in-person bookings whilst trainers spend time delivering face to face coaching rather than dealing with administration. Financially they also benefit because cancellation fees are now automatically applied to no-shows, which results in less no-shows and financial reimbursement when they do occur. The fact that all workouts can also be logged via the app electronically negates the need for paper-based systems and means that information can be recalled at the touch of a button, keeping trainer and member much more informed along the entire training journey.
All that is great but for me, the biggest 'win' is the value the digital ecosystem is adding to the business. Managers can access a huge array of information that empowers them to make evidence based strategic decisions in response to member trends, preferences and behaviours. We are no longer reliant on 'gut feel' to steer our decisions, instead basing them on what is happening on the floor. This ability to react quickly and make any necessary changes will ensure we consistently match products and services to members' needs, optimising revenues and minimising costs.
Honestly, working with Fisikal on the digitalisation of our business is having a game changing positive impact on our Fitness Club model, so much so that we are considering extending it across our OneYoga franchise brand.
It's coming up to 5 years with Fisikal now. How do you feel the partnership is panning out?
I think both parties would say that it is a fruitful and satisfactory professional relationship.
DiR has found a partner that finds affordable and effective solutions to all its needs. If a solution is not instantly available because it is solving an issue unique to our business, Fisikal has the resource and capability to develop functionality to deliver the workable solution we need. Our work with Fisikal is driven by 'partnership'. We work together to achieve and it's been very rewarding to see our concepts turned into a working reality.
So, with Phase Two launching imminently, what's next on DiR's digital journey?
In parallel to developing Phase Two we are looking at working with another partner to deliver live and on-demand content to members of our Fitness Clubs and non-members. This is part of our strategy to develop an omni channel offer that enables people to connect meaningfully with our brand wherever they are located. The mobile phone is the information and communication centrepiece for almost everyone in today's society so reaching audiences through this medium makes perfect sense. If people are unable or unwilling to access our physical venues, we still want to be able to support their health, fitness and wellbeing needs. This functionality will enable this. We are working with Fisikal to realise this software integration so that to the end user it feels like a natural extension of our branded digital offer.
About DiR
DiR Clubs is the largest operator of fitness clubs in Spain, managing a network of 36 owned and franchised sports venues in the province of Barcelona and Sant Guga serving. These clubs serve more than 90,000 members.
DiR Clubs offer a range of luxury facilities including well equipped workout spaces, swimming pools, fitness studios and paddel courts, as well as a range of complimentary services including physiotherapy. The brand positions itself as an innovator, supporting individuals in their quest to live healthy, active, fulfilling lives.
DiR also manages a network of 54 YogaOne franchised studios.
‍
‍