WHY SHOULD OPERATORS CENTRALISE THEIR SELF-EMPLOYED PT OFFER?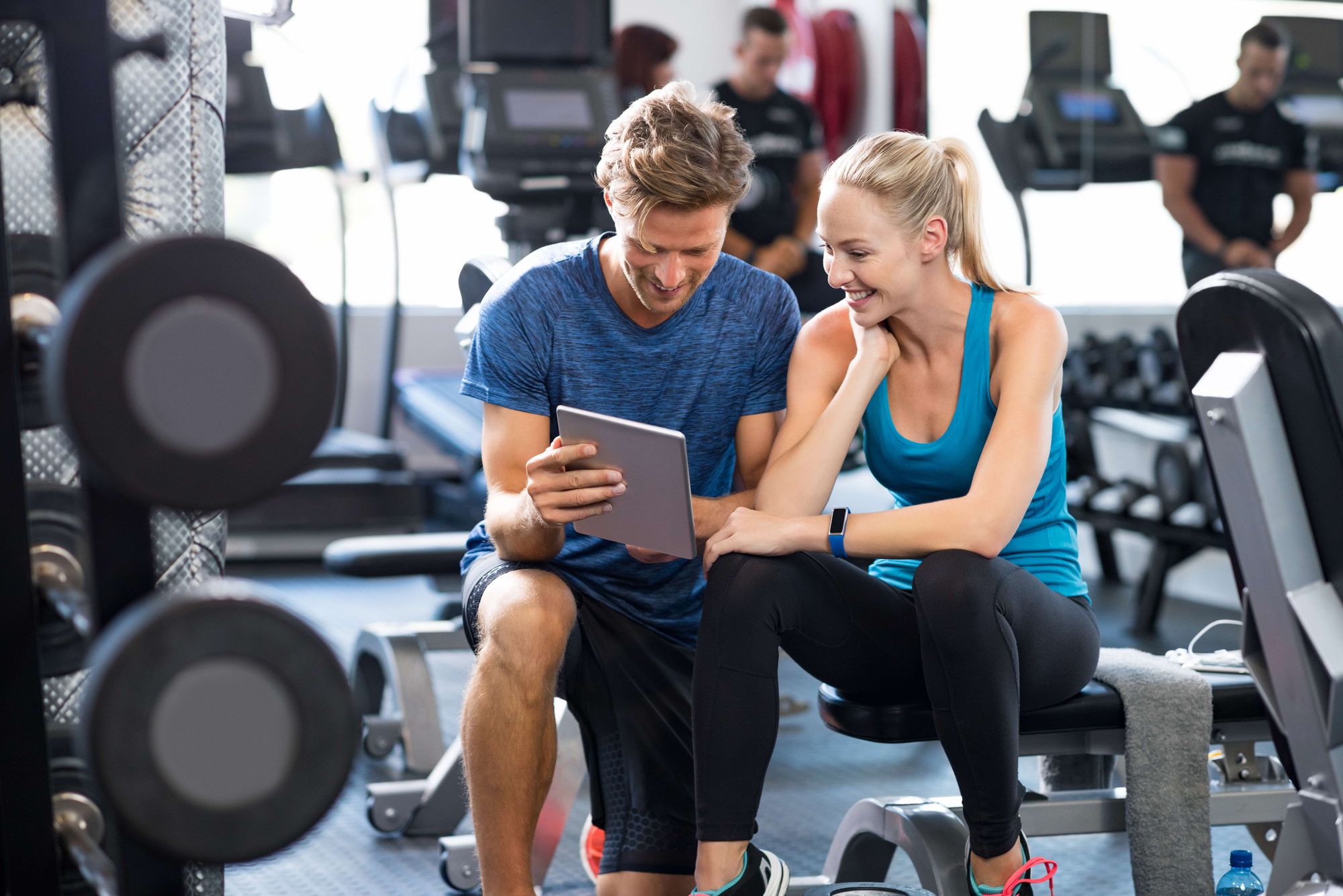 How operators can benefit from centralising a self-employed PT model?
Today, personal training is a core service provision in most gyms with operators recognising the financial value it can deliver to the business and the uplift it can have on the member experience. However, not all personal training services are managed in the same way. Here Emma Excell, COO at Fisikal, explores the merits of a centralised personal training management model for self-employed personal trainers.
‍
The limitations of a PT model where PTs manage their own bookings and payments
Whilst some operators choose to employ personal trainers, many still favour the self-employed trainer model. In this scenario, personal trainers are usually responsible for the management of their own diaries and client management, with the operator simply charging a monthly rental fee and, in some cases, a minimum number of hours on the gym floor. Whilst (assuming a constant number of operating personal trainers), this model guarantees the operator a fixed income there are some negatives worth considering, for example:
· There is potential for the operator to lose the connection to the member. Instead, the member develops a relationship directly with the personal trainer. If the personal trainer chooses to leave the facility, there is a high risk that the member will leave with them.
· Since booking and fee transactions are made directly between member and trainer, the operator has no idea how well the personal training service is performing.
· Since individual trainers set their own fees, manage their own diaries and liaise in all aspects of service directly with their clients, there is no uniformity to the service the member is receiving. The standard of personal training can vary hugely depending on the trainer, creating a bit of a lottery for the member. Poor service could lead to membership cancellation.
· Personal trainers can feel disassociated from their operator host leading to a focus on self-promotion and representation rather than the promotion of the brand.
‍
So, what is the solution?
The introduction of a central, digital management solution. In this scenario, members select book and pay for personal training sessions through a central system controlled and managed by the operator, accessible via an app or website. This means, all activity is logged, tracked and managed on the digital platform providing the operator with real time visibility of data 24/7 on an individual, site, region or enterprise level. This gives instant operational visibility and enables the operator to build an evidenced based understanding of performance, best practice and how member behaviour is reacting to various stimuli such as booking offers, individual personal trainer profiles, trainer availability etc.
How this works in practise
Fitness First UK has recently worked with us to develop a centralised, digital personal training booking and payment system.Keith Shaw, Head of Personal Training, Fitness First UK, has not only valued the professionalism and efficiency the solution has delivered for trainers and members, Keith has also been blown away by the easy to interpret data the system produces.
Where the brand is seeing real value is in the new ability to manage highly targeted promotions. In a two-week period during March this year, 981members who had previously never engaged with personal training, acted on a message delivered via the app and email inviting them to book a complementary personal training session.
It's too early to be able to comment on the effect this has had on paid bookings but it's a great example of how a centralised digital management solution can drive positive member behaviours that have the potential to positively impact the business.
Keith says: "Our partnership with Fisikal has been instrumental in the success of our online PT booking integration. In addition to enhancing the experience for members and trainers, the ability to pull real time reports on an estate-wide level empowers us to make swift operational adjustments that minimise risk and maximise opportunities." You can read more details about theFitness First Integration here.
Conclusion
It is widely recognised by gym operators that, after membership subscriptions, personal training presents thebiggest revenue generating opportunity. So, with that in mind, are you optimising the opportunity?
If you would like to explore how a centralised personal training booking and payment solution could improve the performance of your PT business, please do get in touch at info@fisikal.com.
Some Key Benefits:
· Have visibility over your trainers and what they are doing with your members.
· Oversee the performance of your team and reduce trainer churn.
· Deliver education to PTs
· Give trainers the digital tools they need to engage with members.
· Give trainers the digital tools they need to run their business – managing both their income and expenses.
· Minimise no shows.
· Reduce paperwork and PT administration saving thousands of pounds annually.
· Trainers can be paid directly through the app by credit card.
· Members can book with a specific trainer directly or select to find a trainer based on the time slot they would like to book.
· Operators can set custom pricing for specific audiences.
· Members can view trainer profiles and availability.
· Trainers can publish small group PT schedules.
· Trainers can set and publish their availability from a mobile app.
· Members can purchase a product and inform the trainer they will pay with cash at the next session.
· Operators can create a consistent member experience
· Operators can offer new member PT special packs
· Offer promotional PT
· Operators can offer virtual only PT or a hybrid of virtual and in person.
· Operators can centrally market PT to members through push notifications and email links to the app.
· Operators and trainers can offer PT subscriptions.
· Operators can capture member data through member profiling
· Operators and trainers can create digital member assessment and track progress.
· Operators can track trainer performance
· Operators can deliver a consistent member induction process.
· Operators can visualise business performance and growth with data dashboards
‍
SOME OF OUR LATEST ARTICLES...